ScheduleForce.net
Features
Benefits
Services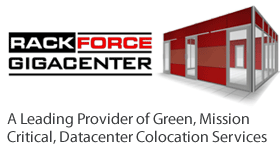 Data Center Storage/Security
ScheduleForce servers are colocated at RackForce. Colocation allows ScheduleForce the combined benefits of world-class hosting infrastructure (Gigabit networking, triple-redundant power & cooling, physical security) along with direct and easy access to our equipment since we own the Server hardware. RackForce is located in Kelowna, BC Canada (www.rackforce.com). RackForce GigaCenter™ Specific Info:
Facility total 30,000 square feet
Data hall total 17,200 square feet
Capacity for 572 server cabinets (racks) which equates to approximately 24,000 servers
Ubiquitous 10Gbps Network
High efficiency computing and Cisco Data Center 3.0 network
Among the greenest and most advanced data centers in the world
Built to exceptional "GREEN" standards
PUE (Power Usage Effectiveness) target of 1.2
Powered by abundant and clean Hydro-Electricity
Approximately 1/50th the carbon footprint of a conventional data center
Kelowna has been identified as one of the best locations in North America to build a data center
Stable geographic location
Temperate climate
Extreme low risk of natural disasters, earthquakes, storms, etc.
International airport
Ample amenities
Disaster Recovery/Redundancy
Detailed Disaster Recovery plans are in place should such an event occur. Parallel sets of servers are running in a secondary location should a failover need to occur with minimal down-time. Backup sets are taken in physical form (tapes/dvd) as well as through secure file transfer to an off-site location.
Typical Data Archiving includes daily scheduled backups – although more frequent (and incremental) backup schedules are available.