ScheduleForce.net
Features
Benefits
Services
Features for the Manager/Owner
Reporting
Integrates Coldfusion Report Builder for unlimited reporting flexibility. Customizable reports provided include: multiple schedule styles, open shift reports, qualification expiration reports, staff summary information, and scheduling violations and exception reports.

View Reports in PDF, Excel, Flashpaper and other formats. Publish schedules to Time & attendance systems for consolidation of scheduled vs. actual hours.
Security
Comprehensive software security enables the administrator to give custom access to various users of the software. The level of access can be limited to specific modules, forms, and/or reports and can be allocated to individuals or groups.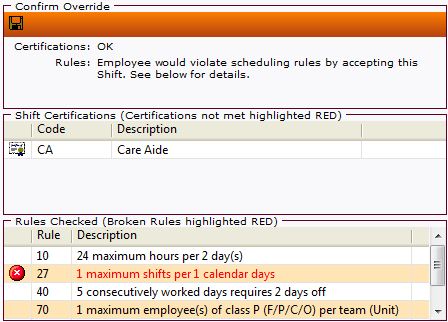 Labor Rule Compliance
Reduce labor rule violations by defining specific scheduling rules that must be adhered to for groups of people or for an individual.